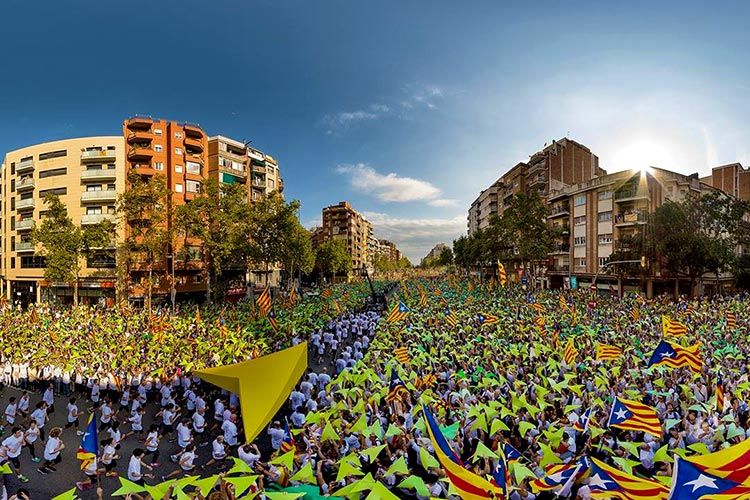 Roadmap for an independent Catalonia
Sunday, elections were held in Catalonia. Involved parties strongly disagree if it was local elections or about independence...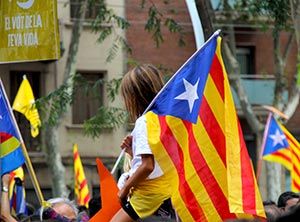 The parties fighting for independence won sunday's elections. "Junts pel Sí" (Together for Yes), received the most votes with almost 40% support. The party is a coalition of the conservative CDC and left party ERC, and several civil independence groups. Together with the radical CUP the independence parties will have a majority of the seats in the new Catalan parliament.
The coalition has promised to declare independence from Spain within 18 months. They will now start working on a roadmap for independence and developing institutions required for Catalonia to be an independent national state. Many believe that what the independence coalition is really hoping to do, is to pressure Spain into accepting a proper referendum about Catalonian independency, similar to the one held in Scotland.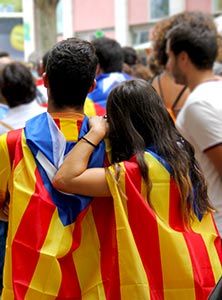 The results of the election does not mean that the situation is resolved. The Spanish central government, led by Prime Minister Rajoy, refuses any kind of dialogue on independence. They refer to the constitution and say that a referendum on independence would be unconstitutional and illegal. There are also strong forces in Catalonia working actively against independence. It is highly unlikely that Catalonia will become independent in the near future.
One thing is certain though, the question of independence creates a massive engagement in Catalonia. More people than ever before showed up for the local elections on Sunday. On Catalonia's national day, the 11th of September, 1,5 million (!) Catalans took to the streets in a massive demonstration for independence. Regardless of which side one supports, one should applaud the commitment and engagement of the people. Even with 1,5 million people in the streets, there were no trouble, confrontation or violence. It was all very peaceful, with smiling children, adults and seniors side by side, calling for "Independència". It remains to be seen if the massive popular involvement is enough to get a proper referendum.
You can read more about the background for Catalonia's fight for independence here...
Published 2015-09-29
Adventures Barcelona offers unforgettable travel adventures in Barcelona for groups, corporate, sports clubs, and students. If you are looking for group travels, training camps, company trips or student trips to Spain, contact us! Together with you, we will try to create your dream trip to Barcelona!
Norwegian version: Adventures Barcelona - Gruppereiser til Barcelona