Fantastic Swimming Camps in Barcelona, Spain!
The best Swimming Camps in Barcelona! We can offer you a comprehensive swimming program with excellent training conditions. Train with professional Spanish trainers, collaborate and compete with talented local athletes. Unique experiences, great prices!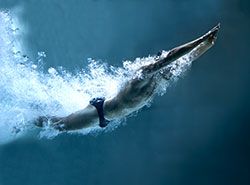 Swimming Camps in Barcelona
We want to offer you something more than a regular swimming training camp; we want to offer you a swimming adventure! Experience training in one of the best swimming nations in the world. Have the opportunity to collaborate with local Spanish swimming clubs. Train with Spanish athletes and exchange knowledge and experiences. Receive advice from experienced and professional Spanish coaches who can help you reach the next level. Visit Barcelona, one of the most popular and exciting cities in the world, which offers attractions, shopping and beach life. Watch FC Barcelona at Camp Nou or visit other great sports competitions.
When you go on a training camp, you would like to experience something more than just a remote hotel and a swimming pool. We can offer you a swimming training camp in Barcelona where you will improve your skills, take part in exciting activities and have an unforgettable time!
Training and Swimming Pools in Barcelona
Swimming is very popular in Spain and there are many top swimming clubs in Barcelona. Spanish swimming clubs and trainers have a reputation to be very professional, and many talented swimmers come to Spain for a swimming training camp. We can offer you great training conditions, olympic size pools, and trainings with professional Spanish swimming coaches if you wish. We can also assist you with participation in local swimming competitions in Spain. A swimming training camp in Spain gives you the opportunity to collaborate with local Spanish clubs, coaches and swimmers and the opportunity to exchange knowledge and experiences. Training together and competing against other talented swimmers is both encouraging and rewarding, especially when you come from different cultures. We can also provide seminars with great speakers and relevant topics.
Barcelona is a great city for sports, and hosted the Summer Olympics of 1992. The city offers a great sporting venues and a proud history of sports. We can offer you excellent olympic size swimming pools both indoors and outdoors, training centers, physiotherapy, and all necessary facilities. You can choose between living in Barcelona or in one of the other beautiful coastal cities close to Barcelona. This is a unique opportunity to collaborate with talented Spanish swimmers and clubs! A training camp in Barcelona for swimming can strengthen the unity in the group, help you achieve your athletic goals and be one of the highlights of the year.

Swimming Camps in Spain
Adventures Barcelona is an experienced destination management company. We organize training camps, sports programs, teambuilding activities and manage all sorts of sports travel. We can tailor-make a fantastic training camp in Barcelona for swimming based on your budget, desires and dreams. We offer great training arenas, olympic size swimming pools and nearby hotels with excellent facilities that will guarantee you a pleasant stay.
You can also choose from a variety of exciting activities in Barcelona. Adrenaline packed activities like Bubble Football, Amazing Race, Laser Combat, Quad Racing and more. Teambuilding activities, which strengthen cooperation, motivation and the unity of the group. Adventures Barcelona will take care of accommodation, transportation and all reservations; you can just relax and enjoy your stay. Together, we can create a unique and unforgettable swimming adventure in Barcelona!