High standard hotels and comfortable transportation
We offer great hotels with good facilities, and comfortable, efficient transport to get around and participate in different activities.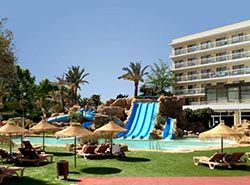 Accommodation
We cooperate with great hotels within different price categories inside and outside Barcelona. We have several centrally located hotels. You can also choose to stay in some of the smaller cities along the coast, and travel to Barcelona for activities and fun. For sports clubs we offer hotels conveniently located near sporting grounds.
There is a variety to choose from based on your budget, needs and wishes. You also have the option to choose between half-board, full-board or all-inclusive. The hotels offer different facilities like wifi, pools, training studio, spa, meeting rooms, tennis courts and more depending on which hotel class you choose.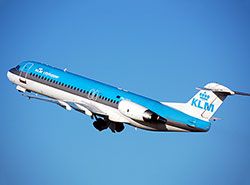 Transport
Barcelona is easily accessible by plane from all major cities. There are three airports close to the city and you can flights to Barcelona in all price categories. The main airport, El Prat, is only 20 minutes from the city center.
Adventures Barcelona does not sell airline tickets, but we cooperate with local travel agencies that will assist you. Some of our customers also prefers to buy airline tickets on their own.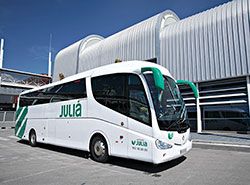 Local transport
We can organize comfortable transport to the hotel for you when you arrive in Barcelona, and bring you safely and on time back to the airport for your return flight.
In addition, we can also take care of all your local transport needs during your stay. We will take you to all the events and sights you wish to see in a safe and comfortable way. We have high quality buses with air-condition and great drivers that will take care of you.