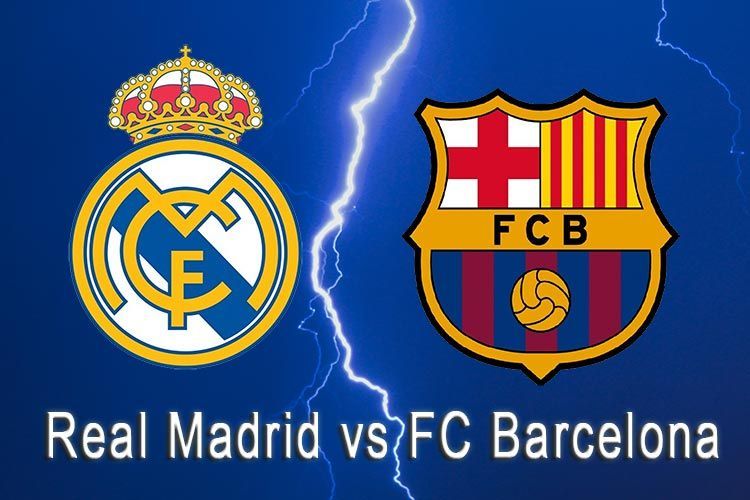 El Clásico in Madrid on Saturday
El Clásico is one of the most famous football matches in the world. It's the match between FC Barcelona and Real Madrid...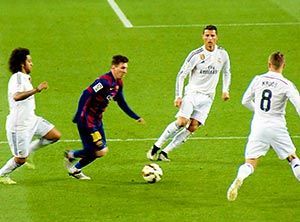 It is the match between the Spanish king's team and the "national team" of Catalonia. The political aspect of this rivalry is stronger than ever. The political parties supporting an independent Catalonia won the local elections in September. With their majority in the Catalan Parliament they made a declaration of the independence process last week. A roadmap for an independent Catalan republic. Tension between Spain and Catalonia is high.
On Saturday 21. November at 18:15 the Real Madrid and FC Barcelona face each other once again at Santiago Bernabéu stadium in Madrid. The match is sold out, and 75,145 fans are expected. Last year FC Barcelona won the League, Cup and Champions League. The season was a huge disappointment for Real Madrid who were left without any of the major trophies. They sacked their manager and are desperate to improve this year.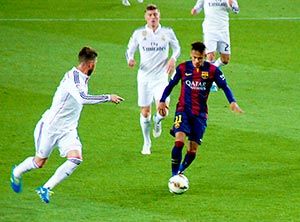 At the moment, after 11 games, FC Barcelona is on top the league with 27 points, (9 wins, 0 ties, 2 losses), Real Madrid are 3 points behind (7 wins, 3 ties, 1 loss). This is a very important match especially for Real Madrid, if they lose they will be 6 points behind, which would be a serious blow to their ambitions of winning the league title.
One of the big talking points before this match is if Lionel Messi will play or not. He has been injured since the game against Las Palmas in September. His injury was supposed to take 7-8 weeks, and now it has been 7 weeks. He was training with Barcelona B this weekend and all of Catalonia is hoping he will be ready for Saturday's El Clásico. In his absence, both Neymar and Suarez have blossomed and scored 18 goals over the last 9 games. With or without Messi we are in for an intense drama at Santiago Bernabéu this weekend. Millions of fans will be watching the game all over the world. We can hardly wait!
If you would like to see FC Barcelona and some of the best players in the world at Camp Nou, contact Adventures Barcelona, and we will help you so you can have an unforgettable football experience in Barcelona!
Published 2015-11-16
Adventures Barcelona offers unforgettable travel adventures in Barcelona for groups, corporate, sports clubs, and students. If you are looking for group travels, training camps, company trips or student trips to Spain, contact us! Together with you, we will try to create your dream trip to Barcelona!
Norwegian version: Adventures Barcelona - Gruppereiser til Barcelona