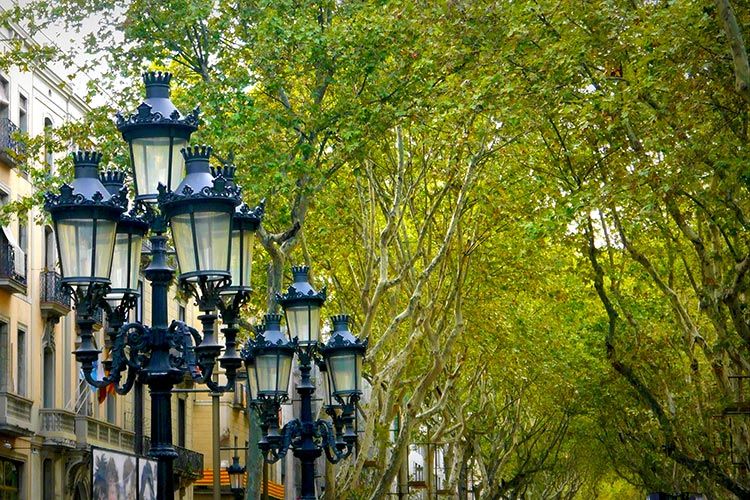 The famous La Rambla street in Barcelona
La Rambla, is the most famous boulevard in Barcelona. It starts in Plaza Catalunya and ends in Port Vell harbor...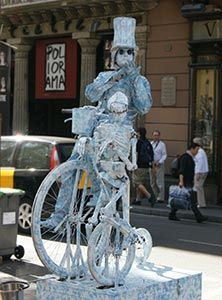 With thousands of pedestrians passing through there every day, this is the most crowded street in the city, but still remains a must see for any tourist. As crowded as it may seem, there is always room for one more and it would be a shame to miss the many historic buildings found here. The visitor is enchanted by the flower shops, the smell of fresh coffee that comes from the local cafes, the street artists who always seem to have something interesting to offer and the general buzz of the street.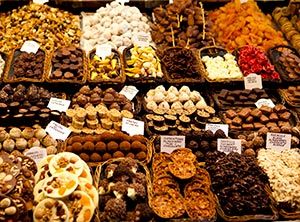 Any visit to Barcelona will take you to La Rambla, as it is an iconic part of the town. The boulevard was born out of a small river which flowed outside the city walls. As the city expanded and the river dried up, many buildings were built around its dried banks. In the late 1760s the old buildings were tore down, but each one of the 5 sections of the streets was named after some of the buildings that used to stand there.
Now, this is where tourists can find many local attractions such as the Wax Museum, the amazing opera house Gran Teatre Liceu, and the exotic market La Boqueria. You will also find countless souvenir stores, so this is definitely the best place in town to buy souvenirs because you will find everything you need to remember beautiful Barcelona.
Published 2015-11-05
Adventures Barcelona offers unforgettable travel adventures in Barcelona for groups, corporate, sports clubs, and students. If you are looking for group travels, training camps, company trips or student trips to Spain, contact us! Together with you, we will try to create your dream trip to Barcelona!
Norwegian version: Adventures Barcelona - Gruppereiser til Barcelona