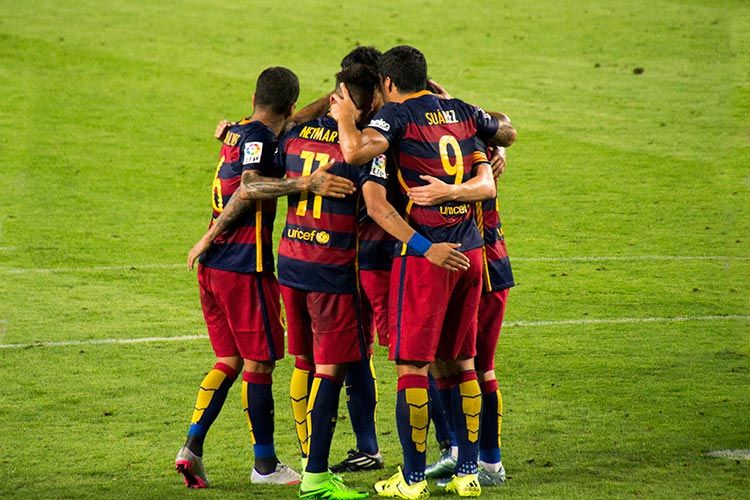 FC Barcelona's Joan Gamper Tournament
The Joan Gamper tournament is a yearly friendly tournament in the beginning of August, hosted by FC Barcelona...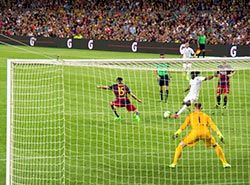 The tournament is a tribute to Joan Gamper, a founding member, player and later long-term president of FC Barcelona. The first Joan Gamper tournament was held in 1966. The matches are played at Camp Nou in Barcelona. Originally, the tournament consisted of four teams. Participants are international teams invited by FC Barcelona. In 1997, they changed the format of the tournament to include only two teams, because of the increased amount of matches during the season.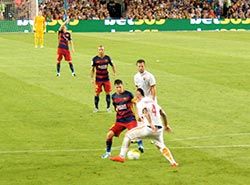 The Joan Gamper match is in many ways the official start of the FC Barcelona football season. They use this match to present their players and coaches to the fans. There is fireworks, activities and a show at Camp Nou. A great event for the fans. This year's match was between FC Barcelona and Rome. FC Barcelona won comfortably 3-0 after some beautiful goals from Neymar, Messi and Rakitic.
If your club or organization want to see FC Barcelona at Camp Nou and experience the best football players in the world, contact Adventures Barcelona today and we will help you with all the practical details.
Published 2015-08-09
Adventures Barcelona offers unforgettable travel adventures in Barcelona for groups, corporate, sports clubs, and students. If you are looking for group travels, training camps, company trips or student trips to Spain, contact us! Together with you, we will try to create your dream trip to Barcelona!
Norwegian version: Adventures Barcelona - Gruppereiser til Barcelona