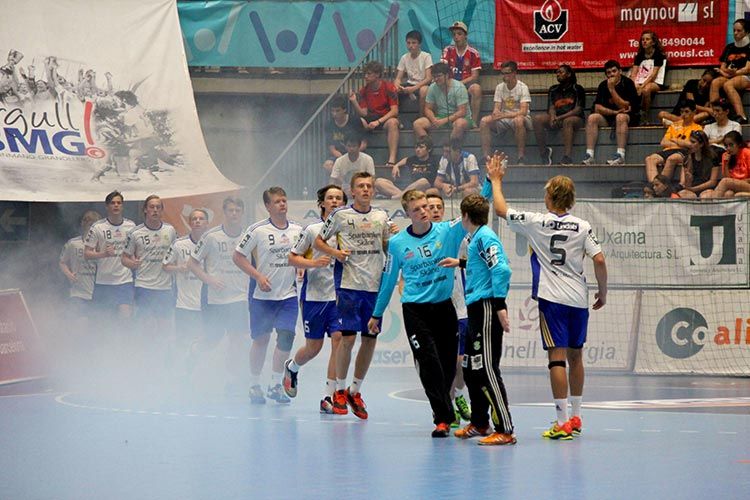 Granollers Cup Handball Tournament
Granollers Cup is over for now. The handball tournament is one of the largest and most popular handball cups in the world...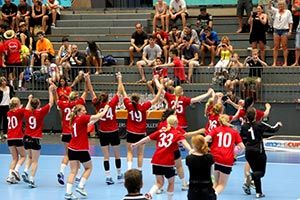 Granollers Cup is an international handball tournament and attracts teams from many different countries. The handball tournament is held in Granollers, right outside Barcelona. This year 4200 players participated together with hundreds of fans and families, 100 referees and 200 volunteers. It has been 5 intensive days with loads of fun, brilliant goals and more than 1000 matches.
Norwegian teams Hinna and Byåsen played really well, but were unfortunate and lost their semi-finals. Sarpsborg impressed everyone and made it all the way to the final in "Girls U17", but lost against San Sebastián de los Reyes.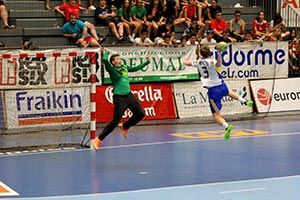 Sweden on the other hand can celebrate today. In the morning, Skånela won the "Girl Junior" final 11 – 9 against BM Granollers, in a dramatic match were Skånela were behind most of the match, but eventually managed to get ahead and won. In the afternoon, Ystad IF won 22 – 19 against Handbol Gavá, after showing off some brilliant offensive play.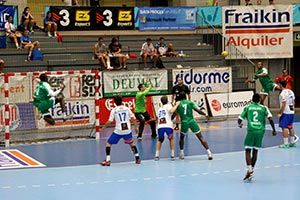 The team that maybe impressed the most throughout the tournament playing very entertaining handball, was Aso Rock Kings from Nigeria. They quickly became fan favorites, and really showed off with some incredible moves, creative passes and immense speed. They won the "Boys Junior" final 18 – 15 against BM Granollers.
This year's Granollers Cup has been a great success. If you wish to take part in Granollers Cup 2016, contact us today. Adventures Barcelona can offer the best handball trips to Granollers Cup 2016, we will take care of all practical details, and can offer you unforgettable handball experiences in Granollers 2016: Participate in Granollers Cup 2016
You can see more pictures from the tournament in our Gallery: Granollers Cup Gallery
Published 2015-06-29
-------------------------------------------------------------------------------------------------------------------------------------------------------------------
Adventures Barcelona offers unforgettable travel adventures in Barcelona for groups, corporate, sports clubs, and students. If you are looking for group travels, training camps, company trips or student trips to Spain, contact us! Together with you, we will try to create your dream trip to Barcelona!
Norwegian version: Adventures Barcelona - Gruppereiser til Barcelona