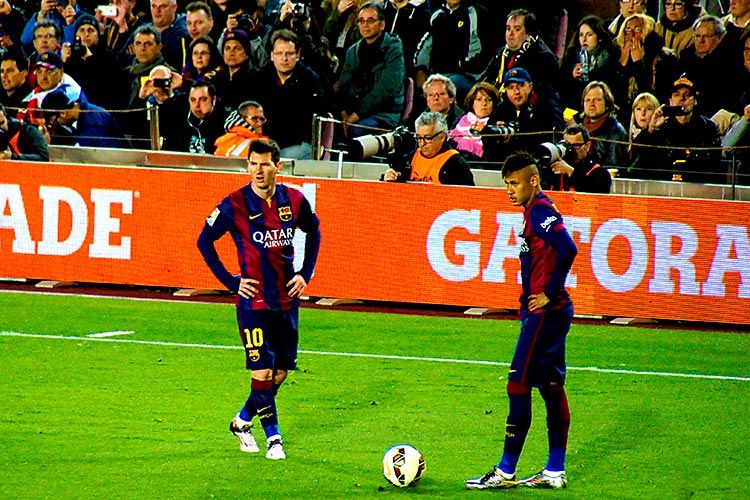 Champions League Semifinal
Tonight, two of the greatest giants in European football, FC Barcelona and Bayern Munich will face each other in the first leg of the Champions League Semifinal...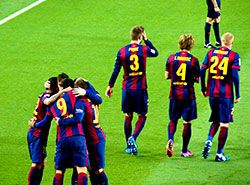 Many consider the match between FC Barcelona and Bayern Munich the true final of this year's Champions League. The two teams are maybe the best teams in the world right now and we are in for a great match. FC Barcelona lost 0-7 over two games against Bayern Munich two years ago in the Champions League semifinal and will be looking to revenge that match. Adventures Barcelona attended the match in 2013 and we have never seen a team more superior to Barcelona at Camp Nou. Bayern Munich played amazing football back then.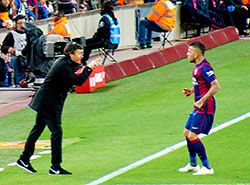 This is also going to be a memorable match for Pep Guardiola, who returns to Camp Nou for the first time as a manager for another team. Guardiola is a legend in Barcelona, and created perhaps the best football team the world has ever seen. Guardiola's Barcelona won 14 out 19 (!) trophies in a four-year period. His success continued at Bayern Munich, and in only 7 years, he has won more than Luis van Gaal did in 24 years and Sven-Göran Eriksson did in 35 years. Tonight, we expect he might be a bit more emotional than usual when he returns to Camp Nou where he practically grew up.
Barcelona's strikers, Messi, Suarez and Neymar, popularly referred to as MSN, has shown incredible form lately. They have scored over 100 goals this season, which is a new record. It will be interesting to see how Pep Guardiola will try to stop them tonight, and if Barcelona's manager Luis Enrique, a former teammate of Guardiola, has any strategic moves up his sleeve. 100 000 fans at Camp Nou will be hoping for a spectacular show!
Published 2015-05-06
-------------------------------------------------------------------------------------------------------------------------------------------------------------------
Adventures Barcelona offers unforgettable travel adventures in Barcelona for groups, corporate, sports clubs, and students. If you are looking for group travels, training camps, company trips or student trips to Spain, contact us! Together with you, we will try to create your dream trip to Barcelona!
Norwegian version: Adventures Barcelona - Gruppereiser til Barcelona